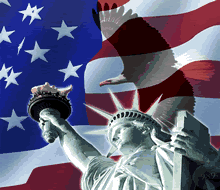 Licensed, Insured & Bonded
Copyright © 2006 Electric 007.All rights Reserved.Contact us at 1 800-451-3378 / Email:laelectric007@yahoo.com

*
All competitive quotes must be in writing on official company documents.Verbal or quotes written on scratch paper are not valid and are not eligible.All competitive quotes must be for identical products and installation. Electrician reserves the rights to refuse any competitive quotes.
**
In Most Cases.
***
When Work Is Done.

24 Hour Professional Electricians You Can Trust !
SENIORS & MILITARY
DISCOUNT
ELECTRICIAN / ELECTRICIANS
Electrician Los Angeles,Eectric Contractor,Emergency Electric Service 24 Hour

REFERENCES
''
From our experience with ELECTRIC 007, I can say that we have been quite pleased with the quality, personal involvement and professional care, and it is without reservation that I would recommend this company to anyone requiring these services.
''
Misha G.
''ELECTRIC 007-Thank you for doing such a great
job!''

Gennifer A.
''Quality work on time, and under budget. I would confidently recommend ELECTRIC 007!''

Marvis M.

'
'Work was estimated and done accurately,cleanly and fast right the first time.''

Kamelia F.
"Your electrical service was prompt, helpful and professional.''

Bob W.